The Fair Work Commission' Expert Panel for wage reviews has handed down its latest Annual Wage Review decision.
The review is awarding an increase of 3% to workers whose wages are set by Awards and the Federal Minimum Wage.
The national minimum wage will increase from $719.20 per week or $18.93 an hour to $740.80 per week or $19.49 an hour.
The Panel's decision cited the following factors in justifying the decision –
Improving health in the general economy and labour markets, evidenced by strong employment growth;
Real growth in GDP;
No evidence of adverse effects of the previous 2 years real wage increases
In awarding the increase, the Panel said it should provide a real wage increase for those covered by awards. Justice Ross said the increase ordered by the Commission would "not lead to undue inflationary pressure and is highly unlikely to have any measurable negative impact on employment".
What does this mean for your business? 
The annual wage review decision means that you must ensure you pay your employees the correct amounts to avoid underpayments.
Our consultants David and Georgia explain what you should do depending on your employees' salary arrangements.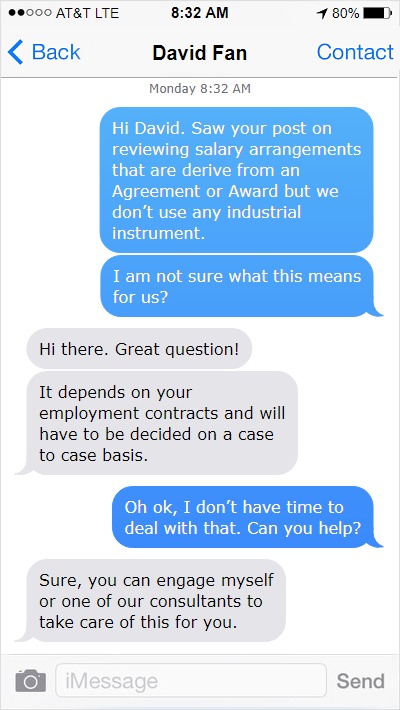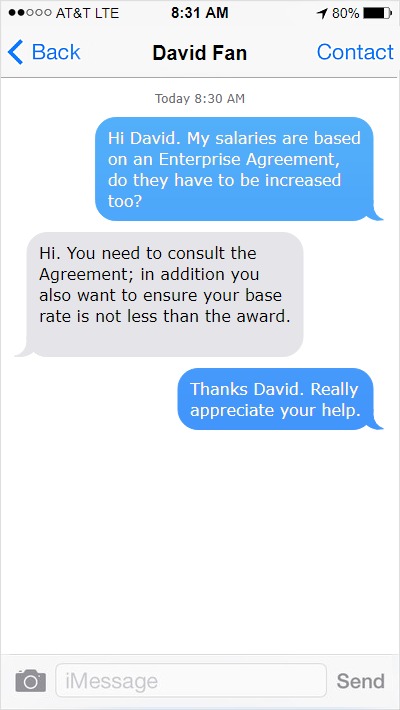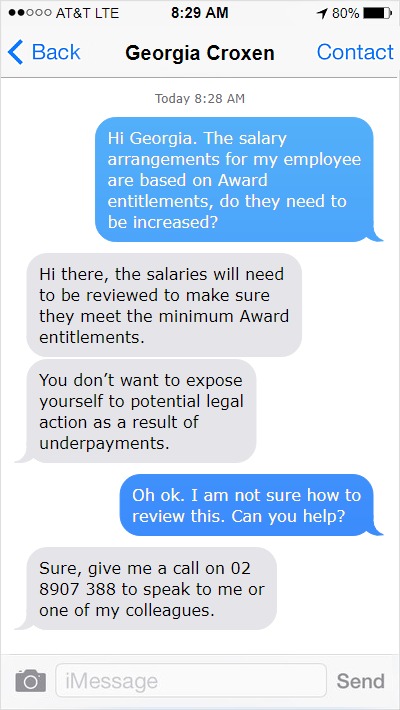 For employees who are covered by an Award it means you need to re-calculate their pay to include the 3% increase. For employees paid on a salary derived from an Award, you will also need to review that the salary meets the minimum Award entitlements. It is equally important, to do this for all salaries that are based on an Enterprise Agreement and you also want to ensure that the base rate is not less than the award. 
For all salary arrangements that are not based on an Industrial Instrument we recommend to review your employment contracts to ensure you are meeting the minimum entitlements. 
When does the wage increase take effect? 
The increase of 3% will take effect on the first full pay period on or after the 1st July. This means if you pay your employees weekly with the last day in the pay period being Tuesday, the increase will have to be applied from the 3rd July. 
ER Strategies' Wages Schedules
ER Strategies issues wages schedules for various awards and client enterprise agreements. The updated schedules are now available for you to download. Simply click below. If you need help interpreting your award, give us a call.