On 27 July 2020, the Health Sector Awards Full Bench issued a decision ([2020] FWCFB 3940) granting an entitlement to paid pandemic leave for most employees working in the aged care industry who are covered by the following awards:
The paid leave entitlement is for workers who are required by their employer, or a government medical authority or on the advice of a medical practitioner, to self-isolate because they display COVID-19 symptoms or have come into contact with a person suspected of having contracted COVID-19. The leave entitlement is limited to up to 2 weeks' paid leave on each occasion of self-isolation.
The key features of the new 'Schedule Y – Industry Specific Measures During the COVID-19 Pandemic' include:
Up to two-weeks of paid pandemic leave on each occasion the aged-care employee is prevented from working for reasons outlined above;
The schedule will operate between 29 July 2020 and 29 October 2020, with 29 October the last date in which a period of paid pandemic leave can commence;
Employees (including full-time, part-time and regular and systematic casuals) can access the paid leave, however, if the employee could otherwise access paid personal/carer's leave under the NES – they must first access available paid personal/carer's leave before they are entitled to access paid pandemic leave under Schedule Y;
An employee is required to take a COVID-19 test to access such leave in line with the provisions of the schedule;
Paid pandemic leave counts as a period of service and does not affect any other paid or unpaid leave entitlements; and,
The schedule also outlines notice and evidence requirements, and methods of calculating payment for all employees.
Methods of calculating payment under Schedule Y are: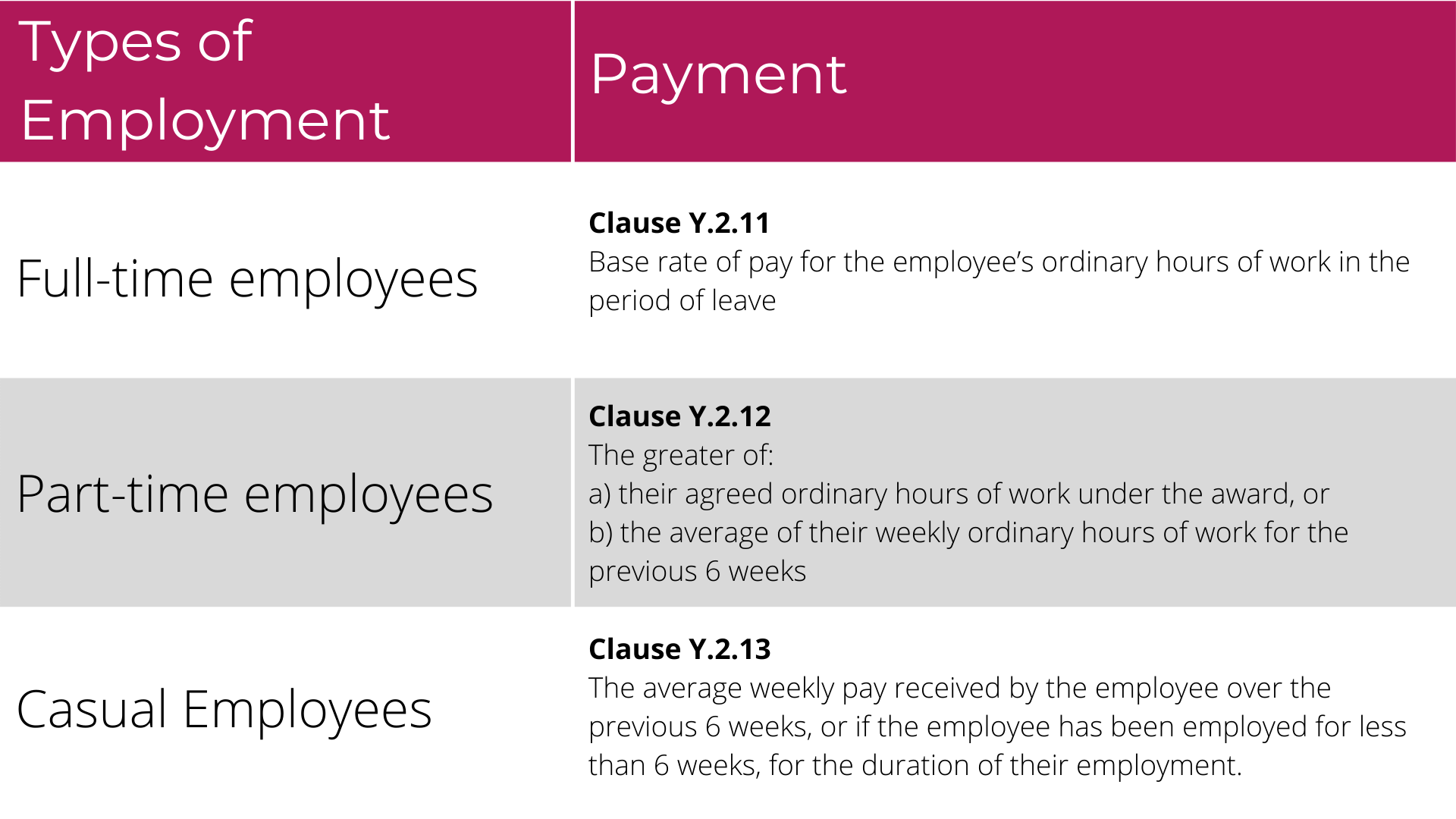 Employees covered by the awards and the benefits of Schedule Y have a workplace right in relation to such leave under the Fair Work Act. Employers are reminded that they cannot take adverse action against any employees accessing leave entitlements in line with Schedule Y.
Getting Our Help 
If you have any questions regarding the changes, or if you are unsure whether the COVID-19 flexibilities apply to your employees, we encourage you to call ER Strategies on 1300 55 66 37.