Throughout 2021, we've thoroughly enjoyed working with our clients and helping them be the best they can be, in very challenging circumstances.
As the end of 2021 approaches, so does the festive season and many offices will close down for some period, including ours. Take a look below at our day-to-day availability from the 23rd of December to the 7th of January.
It is important to note that if you do have any urgent issues from the 29th – 31st of December, to leave a message on our voicemail and we will get back to you as we are able. If the issue isn't urgent, we encourage you to get in contact with us on or after the 4th of January, when we return to normal service hours.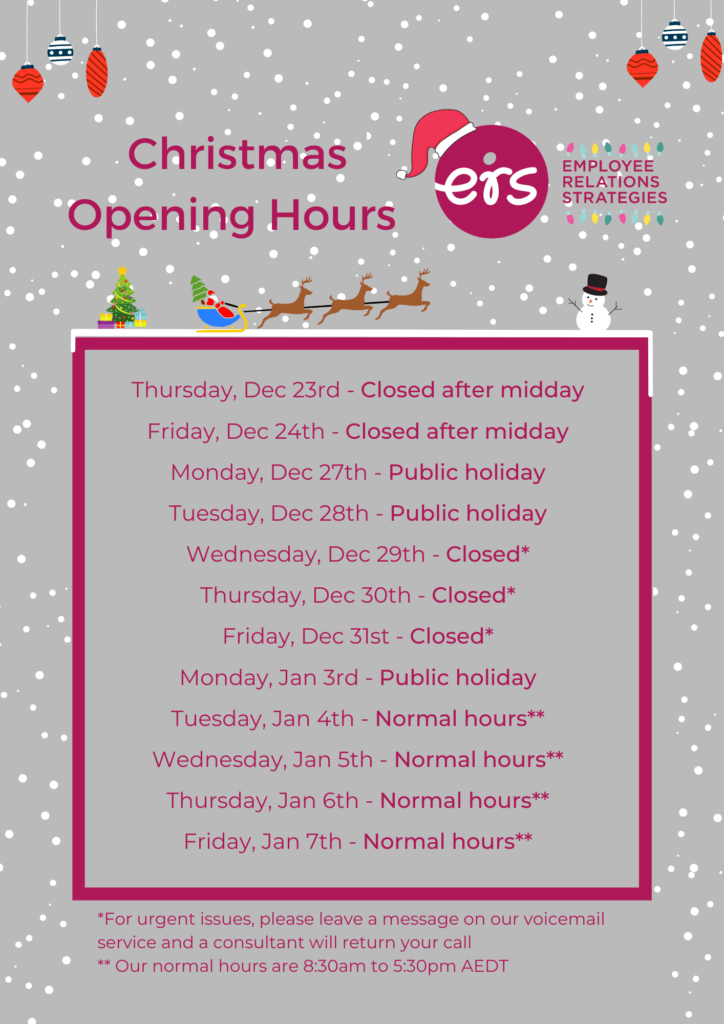 The ERS team wishes all of our clients a happy Christmas and New Year, and we look forward to working with you again in 2022!