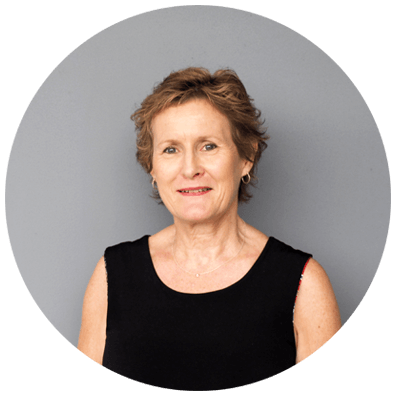 wendy@erstrategies.com.au
The gym helps me to unwind after a busy day of crunching numbers.
Wendy Champion is co-owner of ER Strategies and has managed the financial welfare, payroll and general office functions of the business for nearly 20 years since its inception in 1999.
Following her graduation from a Bachelor of Business degree majoring in accounting, Wendy gained extensive experience as Management Accountant for a large national manufacturing company and as well as holding roles in the services and investment sectors, ideally equipping her to undertake her role as Finance Manager for ER Strategies. She accomplished this while juggling family life and raising two children.
Wendy, a self-confessed animal lover, enjoys de-stressing at the gym, playing golf (though not often and not too well, by her own account) and nurturing her fondness for gardening.