5 reasons why we can help you better over the phone
As quick and convenient as email is, we find that it is not the best method of dealing with your questions. We would much rather hear from you personally over the phone  – and some clients ask us why.
Here are 5 very good reasons why calling us in most cases is the best way of engaging our assistance – 
Response Time 
We respond to phone queries first. Emails can often sit in our mail box while we attend to phone calls. 
More information needed
What you think is a simple question regarding a simple issue, we might need to ask 5 more questions to determine what the real problem is. This is much more difficult when it is via email. Often what we are asked is not the real problem that needs to be solved. 
Included service for clients 
The included service most clients subscribe to is our Telephone Advisory Service, which for most of our clients is unlimited under their service agreement. If people want written advice, this will probably be incurred against their consulting time allocation (if included in their subscription), or can be charged at hourly rates. 
Nature of advice 
The nature of the advice we give often doesn't lend itself to writing because it is about competing options and can be quite complex to unpack. 
Check your understanding
We can't check the caller's understanding of what we are talking about where it is an email conversation. 
If you have any questions or queries, please give us a call on 1300 55 66 37. This is a national number, which means you will normally only incur a local call charge if you call from a landline.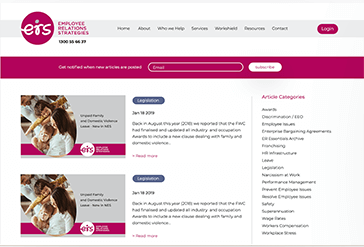 Stay on top of current legislative changes, industry news and updates. Please feel free to review our recent articles to find out what is currently happening in your industry and the ER / IR sector.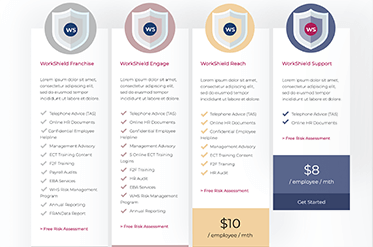 Our extensive IR experience allowed us to tailor a suite of employment compliance packages suitable for any sized business that takes their employment compliance obligations seriously.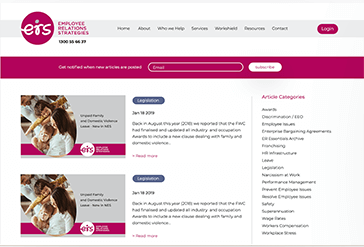 Our collection of case studies demonstrates how our strategies and service support businesses like yours to avoid and resolve IR issues. Gain further insight into our customer-focused approach to employment compliance.